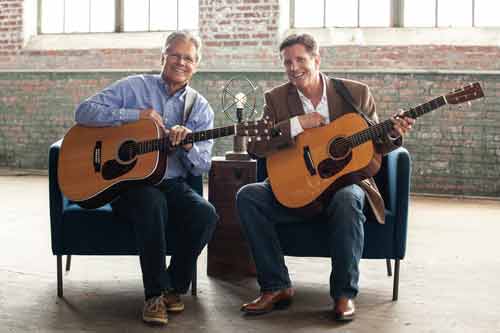 Bruce Frye knew that one day, his voice would make him a legend in the Country Music World, and he wanted nothing more than to see that dream fulfilled! The more he sang, the more the crowds grew, and the more he believed that his big break was just around the corner. But after seven long years of performing on the Nashville stage, Bruce found himself suffering from heavy addiction, without a penny to his name, and without his coveted record deal he so desperately needed. He had come to the end of the line.
Little did he know, that miles away in an old country barn, his older brother Sammy, was doing battle for his soul in prayer! Twenty-one years Sammy prayed for Bruce to turn to Jesus and the true story of how Bruce went from broken to believing is something you will never forget! Sammy and Bruce Frye were brothers by blood, but after the incredible journey of faith that God brought them through, they realized they were both brothers in Jesus now as well. They were Brothers Twice.
Interested in being involved in the movie or just staying up to date on what is going on? Fill out the form, and we will be in touch with you!